In a gesture of solidarity and support, City Hall through Mayor Beng Climaco has offered to make available its water tankers and heavy equipment to Zamboanga City Water District, as the hot dry spell intensifies in the city.
In a directive issued during last Monday's meet with top officials of the local water utility firm, Mayor Beng initially offered the use of the tankers and a heavy duty back hoe to support water delivery efforts to areas hard hit by depleting water supply resulting in low water pressure and for dredging operations, respectively.
The Mayor directed City Disaster Risk Reduction Chief Elmeir Apolinario to lend the equipment for use in the water delivery effort of ZCWD.
The city disaster body chief was also appointed to the technical working group of ZCWD's El Niño Task Force to help coordinate effort in improving water delivery as an El Niño onslaught is forecasted this first quarter of the year.
As one of its mitigating measures, ZCWD delivers water for injection in service areas where water supply is interrupted due to low water pressure.
ZCWD at present fields 5 water tankers and has put another three on standby in case more deliveries are needed.
Meanwhile, ZCWD General Manager Leonardo Rey Vasquez yesterday suspended the water rationing scheme which would have been implemented starting yesterday.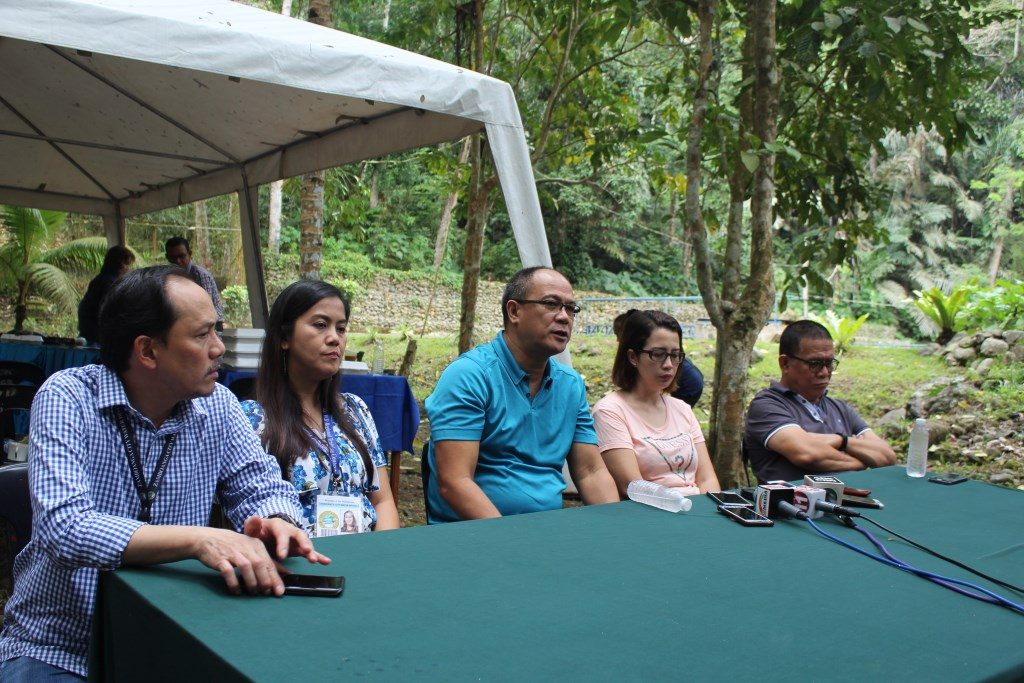 Vasquez in a press briefing at the water intake site in the watershed area said rains the past few days have improved raw water inflow allowing its water treatment plant to increase production.
Vasquez clarified, the scheme earlier published and broadcasted extensively will still be implemented if and when water supply gets further depleted.  He added that the public will be constantly update on the implementation of the water rationing.
A bulk of the city's raw water supply is provided by rain fed surface water mainly through the Tumaga and Saz rivers leaving it vulnerable to the elements such as the occurrence of the 'El Niño' phenomenon. (Edgardo Lorenzo D. Baños – CREAS Chief-ZCWD)
We are reminding customers to conserve and use water wisely. To report or for any concern please call ZCWD Customer Care Division 955 – 1007 to 1008; WTP 957 – 3651  loc. 100 from 8:00AM to 5:00PM or visit our web page @ 
https://www.zcwd.gov.ph
 or FB page @
https://www.facebook.com/ZamboangaCityWaterDistrict
  for updates.