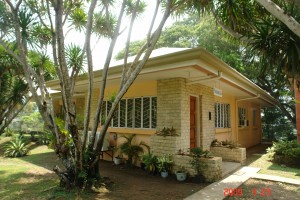 The Pasonanca House (formerly Phase II Staff House) guest house was constructed by the Engineering Department in 1990. It was purposely built as an office and sleeping quarters for the resident engineers during the construction of the Phase II of the Water Treatment Plant.
It has a living room, dining area, toilet and bath, and four bedrooms equipped with individual air-conditioning units. Officials, guests and seminar participants from other water districts are normally accommodated at the facility.
It is strategically located within the Pasonanca Park's natural swimming pool.